A Model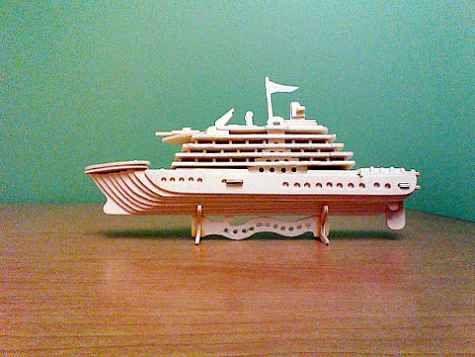 We worked for one hour every week for two months. It was a lot of fun. There is a gun on one of the top decks in case of pirates off the East coast of Africa. Just needs some paint.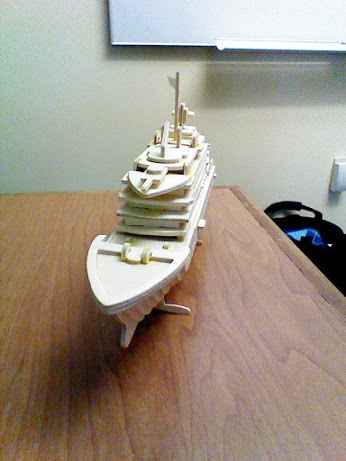 A shot of the bow, you can see a close-up of the bow gun (we made the gun from a few of the leftover pieces). AND we added a flag pole and flag.
Stephen
---
---
Scraps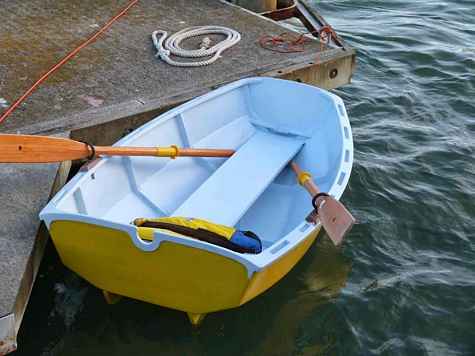 John Welsford launched his new dinghy "Scraps". Plans available soon.
Chuck
---
New Canoe
It's my own design, but inspired by the Lynnhaven 16, the Eureka and the indian canoes too.
Kuzsel
---
"Beaux Eaux"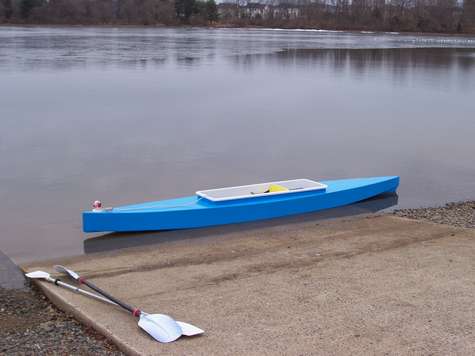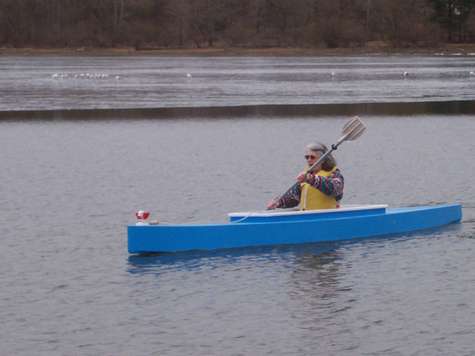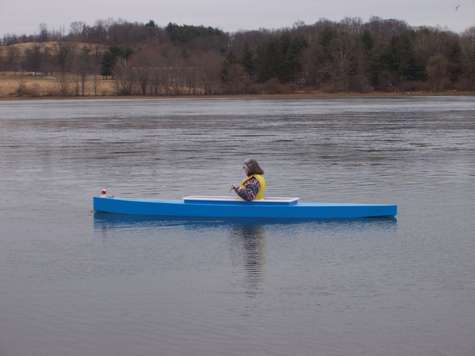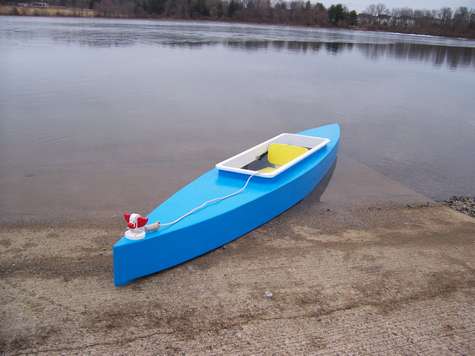 I have brought a brand new boat (or two) to each of the last three Eastern Messabouts. The build usually starts in December with first splash in late February or early March; my wife, Margaret, being rather less massive than myself, acting as test pilot. If it doesn't sink with her then I'll try it. Last year Duckworks published the first splash of my Michalak Vireo12.
This year, because of icing at our local reservoir, the test was delayed until March 29 when some liquid water was available around the ice. Worth the wait! The enclosed pictures are of the first splash of "Beaux Eaux" (French for Beautiful Waters), a 15'9" X 28" flat-bottomed plumb-stemmed qajariaq. The cockpit is large so as to allow the occasional carrying of a grand daughter or other small passenger. Please note the distinctive mooring bitt and the clever way the painter is attached. The boat is very stable and easy to paddle.
Paul Truszkowski
---
Whitehall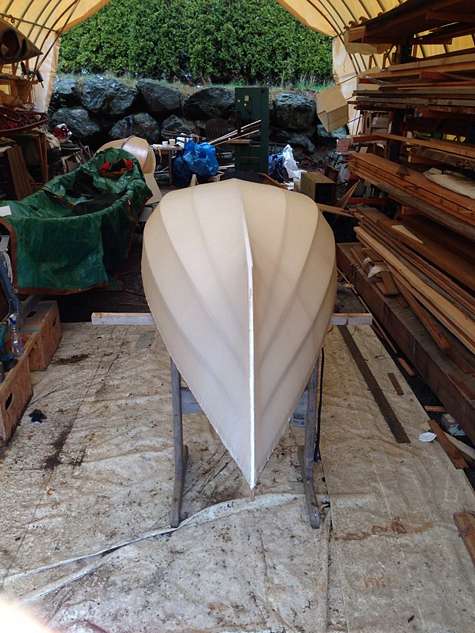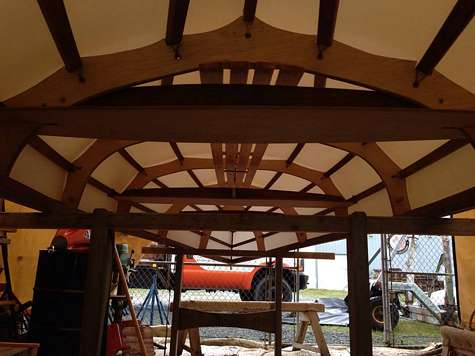 A skin on frame Whitehall.
Tim Yeadon
---
Goat Island Skiff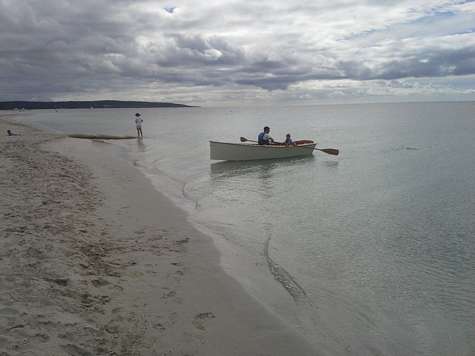 The goat Undine's second sea trial. Still under oars with brother in law at work in this photo. Geographe Bay, Western Australia
Daniel
---
DUO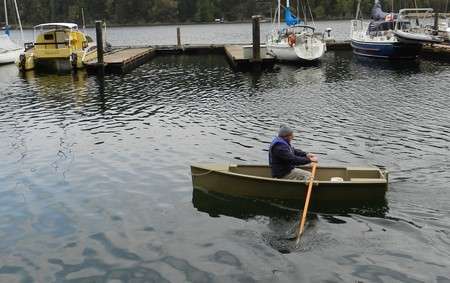 So we launched the rowing version of my 2 sheet, 10ft row/sail dinghy Duo today! You can see more here, including a video. (Scroll down)
Sorry about the colour, it's still just a primer - which we got free from our recycling centre.
Plans will be available from you-know-who at the end of May.
See Duckworks for plans by Richard Woods of Woods Designs.